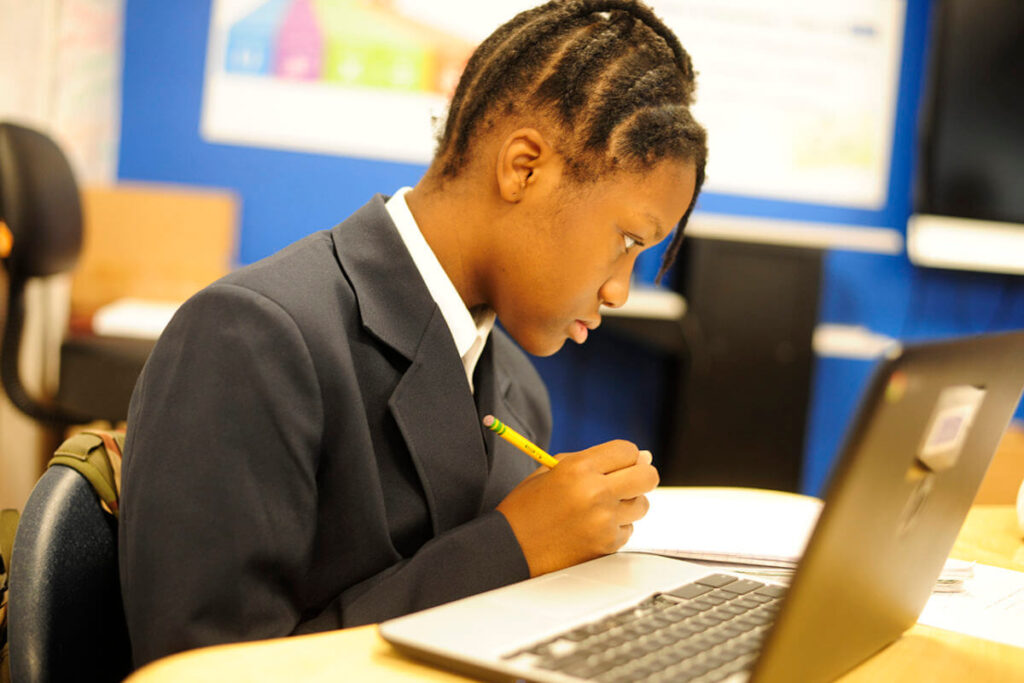 Achievement Program
The primary goal of Atmosphere Academy's Achievement Program courses is to provide students with strategies in order to improve their NYS English and Math scores. Using data and analysis, scholars develop goals and tools to better display their math and English content knowledge.
With a focus on developing comfort and understanding with multiple choice and constructed response questions, scholars are further prepared for tests in their future. Along with strategies, our Achievement Program uses data to create a supportive environment and positive energy toward testing.
Through this process, scholars develop the best attitude and mentality to be prepared for the intensity of test-taking. The skills they develop are not only for middle school and high school but also open the door for success and achievement throughout their life.